"Trieda High-End"
Prvý prenosný ultrazvukový prístroj Zónovej Sonografie na trhu - nová americká revolučná technológia zobrazovania.
MX7 navrhnutý tak, aby poskytoval presnú diagnostiku vďaka špičkovej platforme ZST+ a súčasne umožňoval pohodlnú prácu s prispôsobiteľnou dotykovou obrazovkou. Ultraľahký ultrazvukový prístroj a mimoriadne dlhá 8-hodinová výdrž batérie umožňujú používanie v akomkoľvek mobilnom klinickom prostredí. Do Vašej každodennej rutiny môžu byť zahrnuté pokročilé funkcie a analytické nástroje.
Objavte nekonečné možnosti
Focus free technológia 
HD-Scope - Univerzálny patentovaný algoritmus optimalizácie ultrazvukového obrazu

HR Flow, Echo Boost

Strain Elastografia a kontrastné zobrazenie

iVocal - ovládanie hlasom
RIMT - Rádiofrekvenčné meranie Intima Media

High Density a špeciálne HD lineárne sondy s ovládaním prístroja na sonde pre biopsiu
1. Pohodlný, prenosný ultrazvukový prístroj
- 3kg , 44mm
- ultra-ľahký
- dizajn troch obrazoviek
- uhol sklonu 185 stupňov
- okamžité prebudenie
Špičková technológia dynamického zaostrovania sond (Zónová Sonografia) a pokročilý algoritmus navrhnutý tak, aby poskytoval lekárom verné diagnostické zobrazovanie.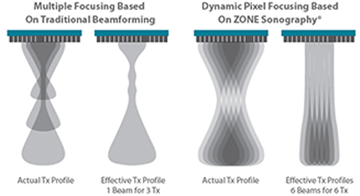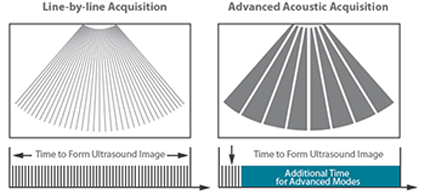 GI Solution
1. UWN+ (Ultra-Wideband Non-linear) Contrast Imaging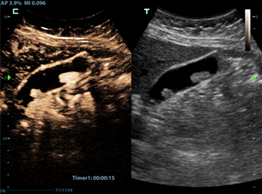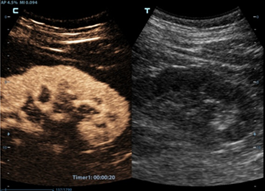 Gall Blader / Kidney
CEUS solution to detect and utilize both 2nd harmonic and non-linear fundamental signals with higher CTG, with:
- Excellent contrast agent sensitivity to see more details
- Dynamic pixel focusing provides pretty good uniformity from near to far field
- Longer CEUS perfusion time and less dosage of contrast agent
2. Natural Touch Elastography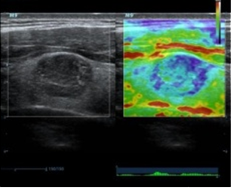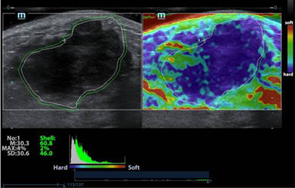 Thyroid / Shell analysis
Color coded strain Elastography with good sensitivity, measuring the relative tissue stiffness with
- Unique Shell to analyze infiltration status
- Multi-parameter quantification analysis
- Available for breast, thyroid, GYN ...
3. iNeedle+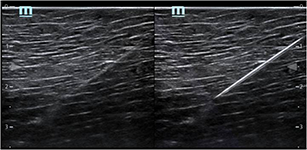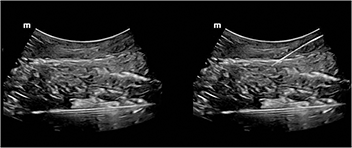 iNeedle+ on linear / iNeedle+ on convex
2nd generation needle enhancement technology for easy needle approach to target and enhanced accuracy for quided procedures..
- Dual real-time comparing display
- Multi-angle auto adjustment is suitable for different depth applications
Cardiovascular Solution
1. Tissue Doppler Imaging (TDI)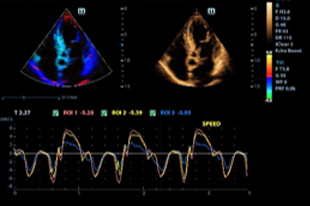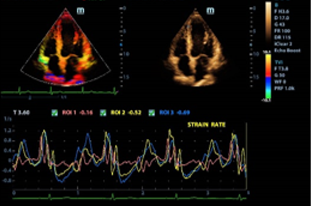 TVI with Speed + TVI with Strain rate
- Multi-TDI modes TVI, TEI, TVD and TVM
- Support real time and offline comparison analysis
2. Tissue Tracking and Quantification Analysis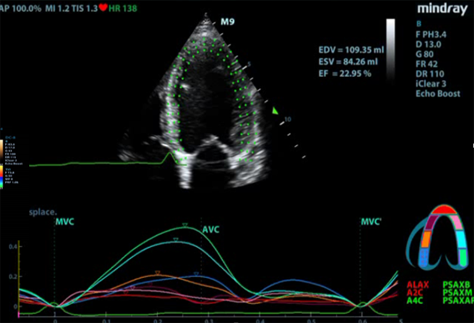 TTQA
- Excellent B mode image quality provide accurate diagnosis
- Support for online and offline analysis
3. Auto EF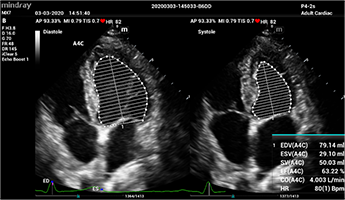 Auto EF
- Automatically recognize A2C or A4C
- Automatically recognize the border of endocardium
- Automatically recognize diastole and systole frames
4. Stress Echo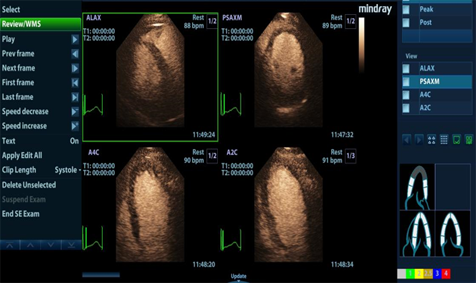 Stress Echo
- Supporting multiple load protocols
- Cardiac wall motion score
- Supporting stress imaging under LVO
- Stress Echo: Evaluation of myocardial perfusion and viability
5. LVO (Left ventricle Opacification)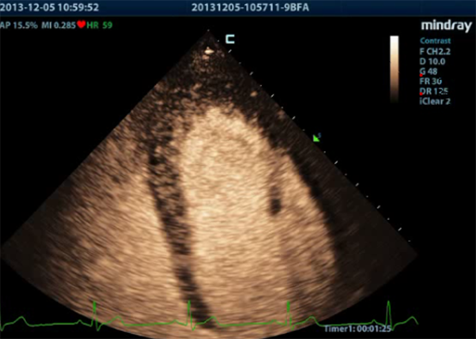 - Providing clearer endocardia border display to improve image performance of difficult patients.
6. RIMT
RF-data Based IMT based on Radio Frequency data and acccurate real-time IMT measurement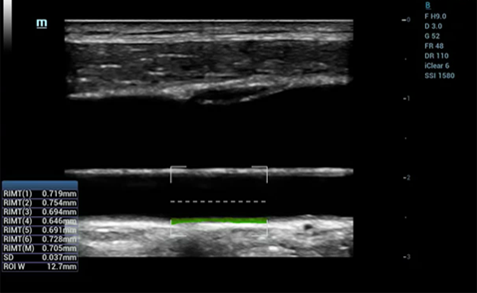 - Early diagnosis CVDs
- Measure the RF data of totally 6 cardiac cycles and then find out the maximum value of each cardiac cycle and the mean value of 6 maximum values, providing more trustable and reliable
- High precision, real time and auto measurement can improve early diagnosis of CVDs and improve the effectiveness of pharmacy treatment follow-up
7. R-VQS
RF-data Based Quantitative Analysis on Vessel Stiffness based on Radio Frequency data, and provides extremely accurate calculation on vessel Wall distension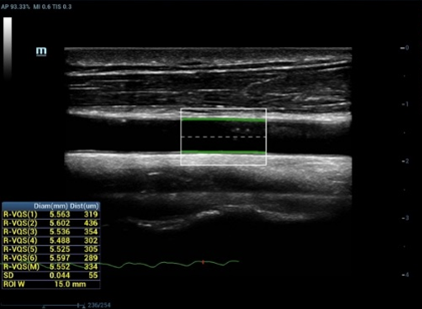 - Solution for early diagnosis CVD
- After the collection of data, press "Accepted Result", we´ll get a report about PWV and Hardness coefficient
- High precision, real time and auto measurement provides complete solution for early vascular Diagnostic
OB/GYN Solution
Smart OB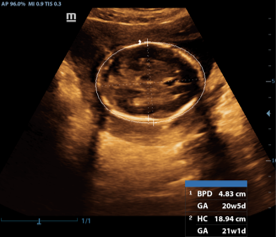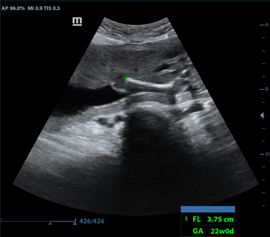 Accurate auto measurements of most frequently examined parameters on a single click.
Komplexné riešenie batérií
MX7 s U-Bankou podporuje až 8 hodín nepretržitého skenovania, čím zaručuje celodenné skenovanie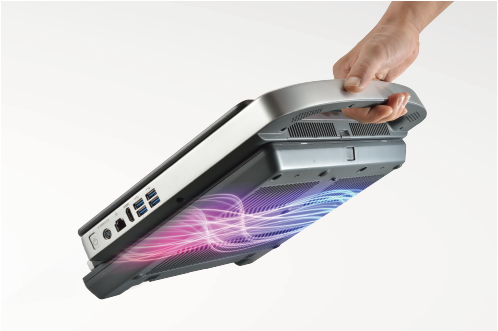 U-Bank s vozíkom / U-Bank v prístroji
Futuristický dizajn
Konektor pripojenia sondy rozšírite z jendého na dva, bez ohľadu na to, či je prístroj umiestnený na vozíku alebo nie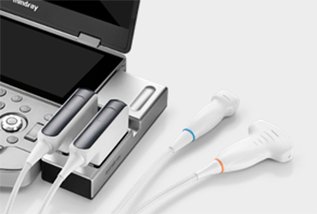 Zásuvka magnetického napájania
• Jednoduché pripojenie
• Zabraňuje namáhaniu kábla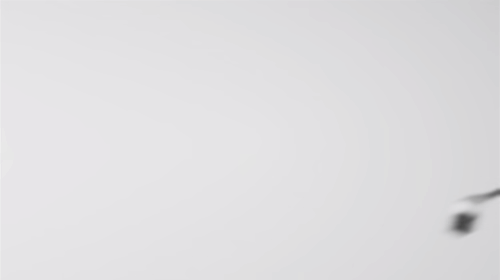 AL-Mg zliatinový povrch
AL-Mg kryty na MX poskytujú vysokú kvalitu s lepšou trvanlivosťou
Antikolízny dizajn
• Držiak sond
• Zadná rukoväť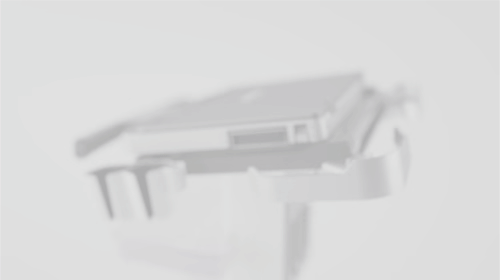 Usporiadanie káblov
• Káble sond uchytené smerom nahor
• Multifunkčná zadná rukoväť na navíjanie kábla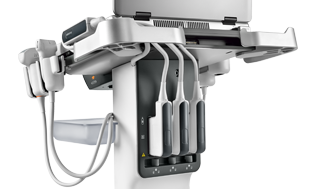 Inovatívny dizajn úložného priestoru
• Tri skladovacie koše poskytujú veľký úložný priestor
• Koše sú zameniteľné, tácka sa dá použiť ako kryt
Mimoriadny rozsah zdvihu
Výška zdvihu 320 mm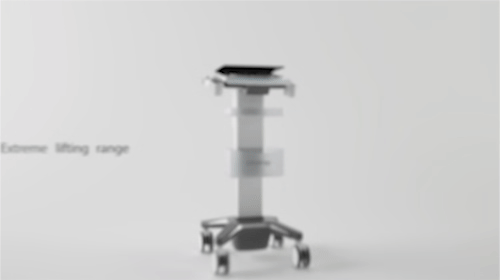 "X" ultramalý podvozok
Vhodný pre vstup do úzkeho priestoru a otáčanie
Kolieska tlmiace vibrácie
Umožní prispôsobenie sa rôznym podmienkam povrchu